Also get your mitts on...
For cricket lovers who don't enjoy the slips, this is just the right footwear to buy. Get cheeky and creative and pass a message or a hint to your captain or other team members that they are off boundaries with your recent field placement.
2 saves
1565 views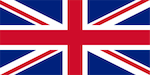 For those who are always traveling across boundaries, this cricket-inspired luggage tag will accompany on all their holidays and escapades. It is also a cool way to draw the eye of a fellow sports lover out there and strike a conversation.
2 saves
753 views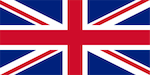 This personalized stainless steel hip flask with a leather case is a sure winner among men who want to carry their drink to a much-awaited cricket event. Here's offering a solution for all who cannot contain their spirits. Hip Hip Hooray!
0 saves
1440 views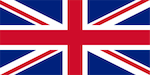 Stay true to the game no matter what the occasion. Dress to impress with this cool cricket-themed wardrobe accessory. It's a gentleman's game and a gentleman knows how to dress up for those evenings of camaraderie, gala, and sports functions.
1 saves
874 views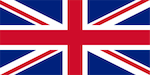 Bring a flashy cool approach to your game of cricket. These funky bails will light up when they dislodge and hit the ground. It's a triumphant treat to every bowler that scalps those bails off the wicket. C'mon, lighten up the game, will ya?
1 saves
1595 views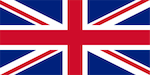 Surprise those folks who go gaga over the hook shot with these laser-cut batsman multi-use hooks. Pretty handy to have around the house and cool-looking, they make the right place to hang keys, clothes, or maybe some kitchen utensils, too.
0 saves
662 views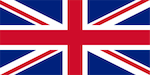 Cute things come in small packages. Get this for your BFFs, husbands, dads, and also those cricket-crazy sisters who just don't miss a single match. This scorebook has the laws of cricket mentioned to help them understand the sport better.
0 saves
1057 views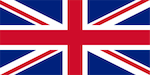 Here's a new meaning to the statement - 'have a ball right at your doorstep.' Make this funky door stopper do its job effectively in the kid's room, bedroom, or even kitchen. It definitely saves a few runs while stopping a banging door.
1 saves
793 views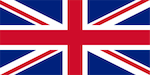 Not being able to find your glasses can be frustrating when you want to watch a match or read the sports column. It's an ordeal missing out on those nail-biting moments and cuss words are no solution. Here's a nosy cricket ball to the rescue!
1 saves
1082 views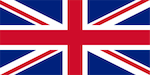 Among all the sporty decor out there, this sound wave print of the classic song 'I don't like cricket, I love it' will hang proudly on the wall of anyone who has heard or sung it. Recall those crazy memories and groove on, lovers of cricket!
0 saves
819 views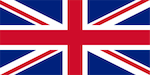 These chocolates are a true delight for cricket fans with a sweet craving for the game. Young, old, dad, mum, granddad, grandmom, husbands, lovers, friends, none can refuse the spell of Belgian chocolate. Sweet taste of victory, anyone?
0 saves
869 views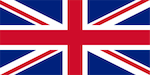 For all those cricket-mad sons, brothers, fathers, husbands, and male pals, this bat-shaped photo frame is an amazing way to save precious memories of the sport or even their own. No need to call in the third umpire for this easy decision.
1 saves
1975 views