Unique Gifts for the Coworker you can Actually Stand
List updated on: 12-09-2020
As an Amazon Associate we earn from qualifying purchases. More info here.
You can't really choose the people you want to work with. But, you can surely pick a unique gift for the coworker you like. If you have someone at your workplace who is fun, appreciate their presence in your life by getting them a present they will cherish forever. Wait, don't pick just any present. Choose a wacky one from our curated range.

This table clock is an excellent choice of gift for those work colleagues who stand by you and help you in times of needs. Indeed a classic item to display on the workspace or a shelf. With this retro clock Make them feel appreciated time and again.
0 saves
960 views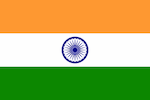 No more pee splashes! Attach the Piss Pad to your toilet bowl and get rid of urine splashbacks. Waterproof, highly utilitarian and easy to install, this unique product makes the perfect gift for all the men who are tired of cleaning pee splashes.
0 saves
1089 views
Thanos's Infinity Gauntlet might be the most powerful object in the Marvel Universe. But your morning cup of coffee is the most powerful thing in your universe. Get it right with this quirky mug that's also the right gift for any Marvel fan.
0 saves
1752 views