Also get your mitts on...
This 2D wireframe lamp creates a 3D illusion and makes the perfect present for someone who has a thing for sports and unique decorative stuff. Get it for people who are not afraid to be the square peg in a round hole and show off some quirk.
2 saves
1336 views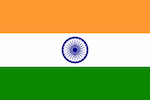 This personalized stainless steel hip flask with a leather case is a sure winner among men who want to carry their drink to a much-awaited cricket event. Here's offering a solution for all who cannot contain their spirits. Hip Hip Hooray!
0 saves
1792 views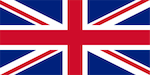 Get the joys of a spa at home with this portable electric massager which brings relief to all those aching muscles. With multiple attachments for specific areas, this variable-speed handy device will be your new pain relief companion.
0 saves
999 views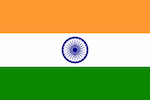 This is a nice celebratory gesture to present to all the after-game party holders. These tequila shot glasses laid on a cricket bat tray is what you need to drink up the sorrows of a loss or celebrate a victory. Drinks on the field, anyone?
1 saves
1900 views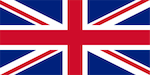 Avid readers and sports enthusiasts will welcome this splendid gift to add a funky look to their shelves. Keep all those inspirational stories and novels lined up for easy accessibility and display that priceless book collection with pride.
1 saves
1277 views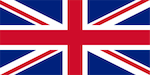 Stay true to the game no matter what the occasion. Dress to impress with this cool cricket-themed wardrobe accessory. It's a gentleman's game and a gentleman knows how to dress up for those evenings of camaraderie, gala, and sports functions.
2 saves
1117 views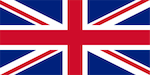 Bring a flashy cool approach to your game of cricket. These funky bails will light up when they dislodge and hit the ground. It's a triumphant treat to every bowler that scalps those bails off the wicket. C'mon, lighten up the game, will ya?
1 saves
2015 views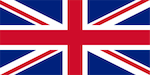 Here's a crafty gift for those running between the wicket time. It's perfect for adding craziness to the loo of a cricket fanatic or even cricketers. Bowl them over or should we say bowel them over with this quirky décor that's also useful.
1 saves
1204 views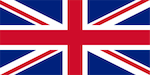 This collapsible bottle is an easy solution when you want to carry water and beverages, but storage is an issue. Shaped like a cricket ball, it is just the right combination of utility and quirk. Perfect gift for sports lovers and travelers!
4 saves
1964 views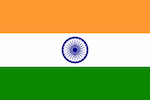 These chocolates are a true delight for cricket fans with a sweet craving for the game. Young, old, dad, mum, granddad, grandmom, husbands, lovers, friends, none can refuse the spell of Belgian chocolate. Sweet taste of victory, anyone?
0 saves
1181 views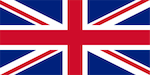 Surprise those folks who go gaga over the hook shot with these laser-cut batsman multi-use hooks. Pretty handy to have around the house and cool-looking, they make the right place to hang keys, clothes, or maybe some kitchen utensils, too.
1 saves
899 views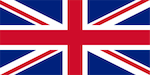 Words can't express hidden feelings and emotions at times. For those deep intense moments that need to be shared, we suggest this cute personalized message in a bottle. Write your words of appreciation and show that you do love and care.
0 saves
1292 views