Also get your mitts on...
This retro table clock is an apt gift for those select men who are quirky, yet classy. It looks great on the study or work table and is an instant eye-catcher. A timepiece with a timeless reminder that old is gold - that's what we feel it is.
0 saves
893 views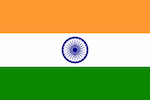 No more pee splashes! Attach the Piss Pad to your toilet bowl and get rid of urine splashbacks. Waterproof, highly utilitarian and easy to install, this unique product makes the perfect gift for all the men who are tired of cleaning pee spl...
0 saves
1002 views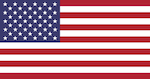 Thanos's Infinity Gauntlet might be the most powerful object in the Marvel Universe. But your morning cup of coffee is the most powerful thing in your universe. Get it right with this quirky mug that's also the right gift for any Marvel fan.
0 saves
1620 views