Also get your mitts on...
Buy this wooden page holder if you don't like books slipping out of your hands when reading. Gift it to a bookworm who is constantly drunk on good reads. Holding a book with one hand and grabbing a coffee with the other is now a piece of cake!
0 saves
920 views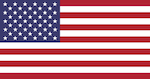 Here's a pair of socks for the nerds who love books. Gift it as a gentle reminder that one life isn't enough to read them all. Perhaps it could save their overburdened bookshelves from a nasty crash or increase their appetite for more books.
0 saves
1120 views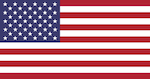 A night owl would be surely elated when you gift this little clip-on light. This one is a perfect product for avid readers and old schools who still believe in buying paper books and reading them lying on the bed, snug as a bug in a rug.
0 saves
2040 views