Also get your mitts on...
No more pee splashes! Attach the Piss Pad to your toilet bowl and get rid of urine splashbacks. Waterproof, highly utilitarian and easy to install, this unique product makes the perfect gift for all the men who are tired of cleaning pee spl...
0 saves
1089 views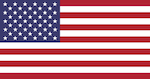 This igloo dome can be popped up anywhere and makes a superb addition to your garden, patio, or yard. Get it for those outdoorsy people who would are probably looking to set up a chic conservatory, orangery, garden lounge, or greenhouse.
0 saves
1013 views