Also get your mitts on...
This pair of crew socks is the perfect gift for artists, painters, and people who value art. If you know someone who is creatively inclined, get him this present, After all, The Starry Night is a Van Gogh masterpiece and a collector's dream.
0 saves
727 views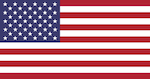 Here's a quirky gift for the Van Gogh fan in your life. Get it for someone who is obsessed with his art and takes a particular interest in his left ear. We are sure this is going to be an extraordinary present redolent of the prolific artist.
0 saves
823 views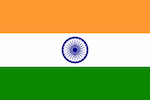 Want to offend an artist? Here's the perfect gift pack with politically and morally incorrect shades. Give the dude a break from the usual colors. Let him paint the town red with a Suspicious Cold Sore Red or realize White privilege. Will ya?
0 saves
1362 views